Partners

Ali Vural Ak Center for Global Islamic Studies (AVACGIS) supports research, interdisciplinary academic programs, and community outreach to advance knowledge and understanding of Islam as a world religion, its role in world history, and current patterns of globalization in Muslim societies. The center aspires to be a hub of international excellence for research and learning, and to promote a sophisticated understanding of the complex dynamics that shape Muslim societies and communities worldwide.

American Library Association (ALA), established in 1876, is the oldest and largest library association in the world. Through its Public Programs Office, ALA promotes cultural and community programming as an essential part of library service in all types and sizes of libraries. Successful library programming initiatives have included Let's Talk About It reading and discussion series, traveling exhibitions, film discussion programs, the Great Stories CLUB, LIVE @ your library, and more. Recently, the ALA Public Programs Office developed Programming Librarian, an online resource center bringing librarians timely and valuable information to support them in the creation of high-quality cultural programs for their communities. Additional information is available at the ALA website and the ALA Public Programs Office website.

National Endowment for the Humanities (NEH) supports learning in history, literature, philosophy and other areas of the humanities. NEH grants enrich classroom learning, create and preserve knowledge and bring ideas to life through public television, radio, new technologies, exhibitions and programs in libraries, museums and other community places. Additional information about the National Endowment for the Humanities and its grant programs is available at www.neh.gov. Bridging Cultures is an NEH special initiative to engage the power of the humanities to promote understanding and mutual respect for people with diverse histories, cultures, and perspectives within the United States and abroad.

Oxford University Press (OUP) is a department of the University of Oxford. It furthers the University's objective of excellence in research, scholarship, and education by publishing worldwide. OUP is the world's largest university press with the widest global presence. It currently publishes more than 6,000 new publications a year, has offices in around fifty countries, and employs more than 5,500 people worldwide. It has become familiar to millions through a diverse publishing program that includes scholarly works in all academic disciplines, bibles, music, textbooks, business books, dictionaries and reference works, and academic journals.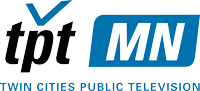 Twin Cities Public Television (TPT), based in St. Paul, Minnesota, is one of the nation's leading public media organizations and one of the highest-rated PBS affiliates, reaching more than 1.3 million people each month through multiple broadcast and online channels. Over its fifty-year history, TPT has been recognized for its innovation and creativity with numerous Peabody Awards and Emmys, for both national and local productions. Its Minnesota Productions and Partnerships initiative works with nonprofits and public agencies to advance education, culture, and citizenship, creating more individual broadcast programs than any PBS station in the country.